Family Medicine Residency Program - Iowa Lutheran Hospital
Message from the Central Iowa Family Medicine Residency Program Director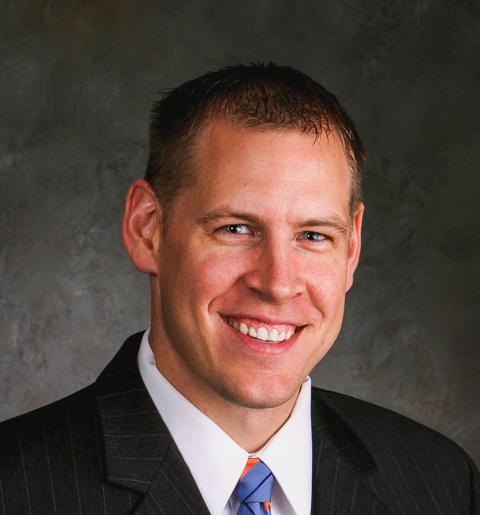 Welcome to the UnityPoint Health – Des Moines Family Medicine Residency Program, now with tracks at Iowa Lutheran Hospital in Des Moines and Allen Hospital in Waterloo. Our Iowa Lutheran Hospital track has trained high-achieving family medicine physicians for over 50 years. In July of 2021, we added the Allen Hospital training track to our program and look forward to many years of success in Waterloo. Our program has a history of training residents for a wide range of careers. In the past five years we have had graduates practice in the following settings: rural full-scope family medicine, outpatient clinic, faculty positions, hospitalist medicine, emergency medicine, urgent care and direct primary care. Our graduates are consistently and highly recruited by multiple health systems across the Midwest.
Our Des Moines track trains primarily at Iowa Lutheran Hospital, a community-based hospital within UnityPoint Health, the largest hospital system in the state of Iowa. This permits our residents to enjoy a small hospital atmosphere while still reaping the benefits and stability of a large hospital system. In addition to Iowa Lutheran Hospital, our Des Moines track residents benefit by rotating at other UnityPoint Health hospitals without having to leave town. These hospitals include Blank Children's Hospital, a dedicated pediatric center, and Iowa Methodist Medical Center, a Level I Trauma Center and home to Iowa's largest birthing center. Our East Des Moines clinic completes over 25,000 patient visits per year and allows for a broad mix of pathology across a diverse patient population. UnityPoint Health – Des Moines currently leads the region in market share for every service line. This allows each resident to tailor his or her education with the assurances that the needed patient experiences and procedural opportunities will be attainable.
Our Waterloo track primarily trains at Allen Hospital. Allen Hospital was founded in 1925 and is now recognized as a leading hospital for the Cedar Valley catchment area. For more than 40 years, Allen Hospital has provided training for family medicine residents but in 2021 became the primary site for our Waterloo track. Allen Hospital provides patient care in all service lines and offers the diversity in patients and pathology needed for a successful, well-rounded residency experience. The Waterloo track also includes our new Family Medicine Residency Clinic located at the larger UnityPoint Clinic Family Medicine – Prairie Parkway location. Prairie Parkway is a 90,000 sq. ft., three-story campus located on 20 acres in the growing Pinnacle Prairie area of Cedar Falls. This clinic represents a new care model that offers patients and families a "one-stop shop" for coordinated, comprehensive and patient-centered health care services.
Our two-track system has allowed us to innovate and change the way medical education is delivered. We are now able to share best practices across regions, lean on experts located at each track for lectures and education opportunities and better use health care dollars during these unprecedented times. In addition to being located in two regions, our program is also affiliated with the University of Iowa which gives our residents access to the resources and perks that come with an academic affiliation.
The best part of our program is the people. We have worked over many years to build a collegial atmosphere where everyone can learn in a non-threatening environment. Our faculty will look for ways to improve your medical knowledge and shape your education, all while focusing on wellness.
Please browse our website and reach out with any questions. Thank you for considering entrusting us with your education. Together, we can enhance our program and continue our successful tradition.
Best,
Joshua Rehmann, DO
Central Iowa Family Medicine Residency Program Director
Message from the Associate Director – Iowa Lutheran Hospital – Des Moines Track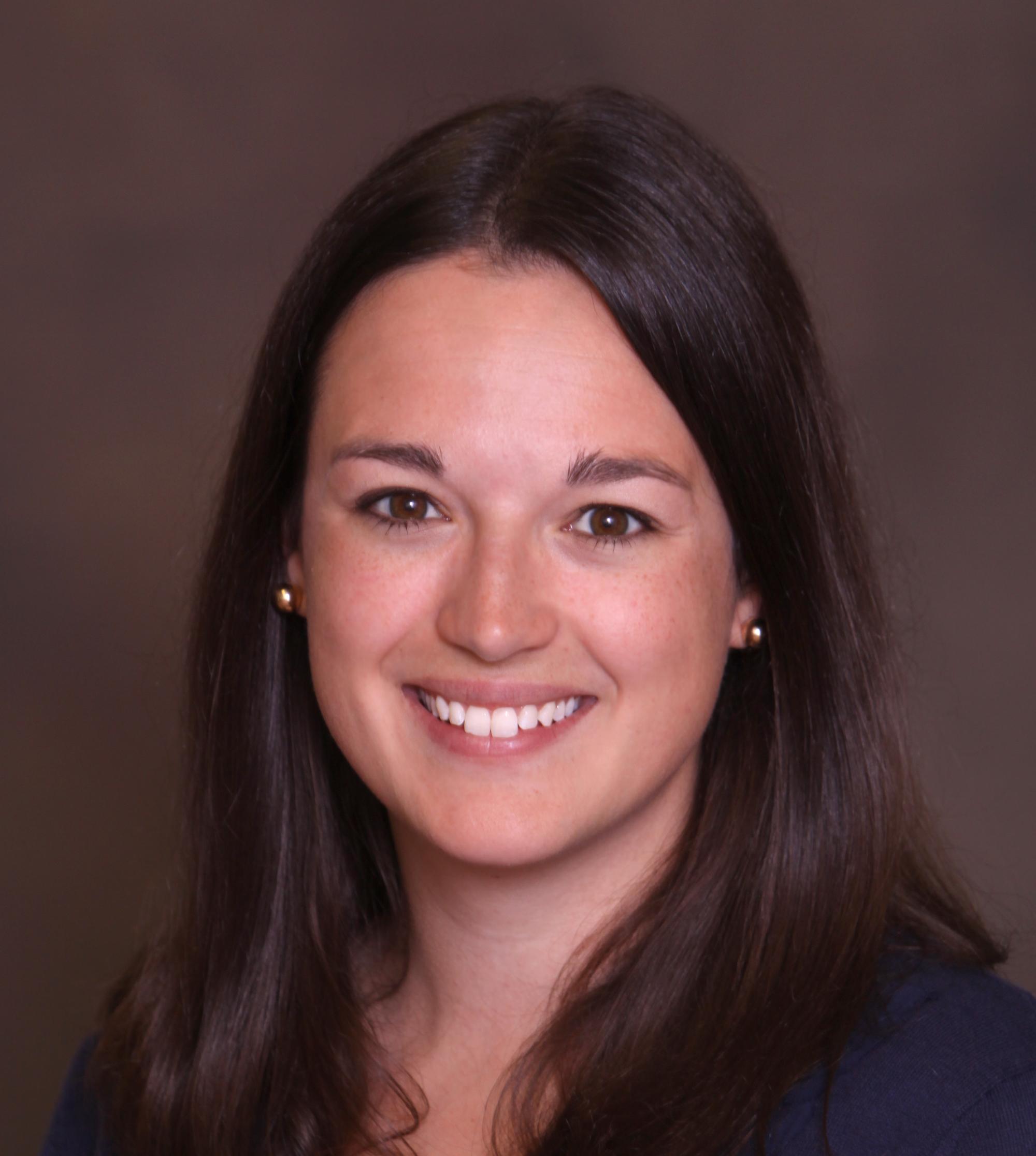 Welcome to the Iowa Lutheran Hospital Track of the UnityPoint Health Central Iowa Family Medicine Residency Program. We are thrilled you have come to learn a little more about what we have to offer. The main hospital for our Des Moines track is Iowa Lutheran Hospital which has been dedicated to teaching since its inception in 1914. It is a hospital with an open ICU, busy ED, large psychiatric unit and attached chemical dependency program. Our residency has been producing wonderful family medicine physicians trained at Iowa Lutheran since 1973. Our residency clinic, UnityPoint Clinic East Des Moines/La Clinica de le Esperanza is located directly across the street from Iowa Lutheran Hospital. It is a busy, primary care clinic that serves an extremely diverse patient population. In-house we are lucky to have a pharmacist, behavioralist and care coordinator to assist in the care of our patients.
In addition to training at the above locations residents also rotate at Blank Children's Hospital and Iowa Methodist Medical Center. We are also affiliated with the University of Iowa, which grants residents access to their Hardin Medical Library and other resources such as the visiting professor's program that allows us to partake in a wide variety of lectures.
We are excited to welcome new residents into the UnityPoint Health family and look forward to learning more about you. We strive to be a welcoming environment that prepares residents for a rewarding career as a family physician. Thank you for taking the time to explore our website; please reach out to us with questions.
Sincerely,
Alex Hubbell, DO
Associate Director, Iowa Lutheran Hospital – Des Moines Track
About Our Program
The Iowa Lutheran Hospital Family Medicine Residency Program in Des Moines, Iowa, offers an unopposed, community-based program, with a focus on treating patients and their families. Our highly regarded program has successfully trained hundreds of family medicine physicians in a compassionate, respectful and comprehensive learning environment.
We tailor our program to meet your individual needs while providing a full range of family medicine services. We will help you prepare for the ever-changing, real-world clinical environment.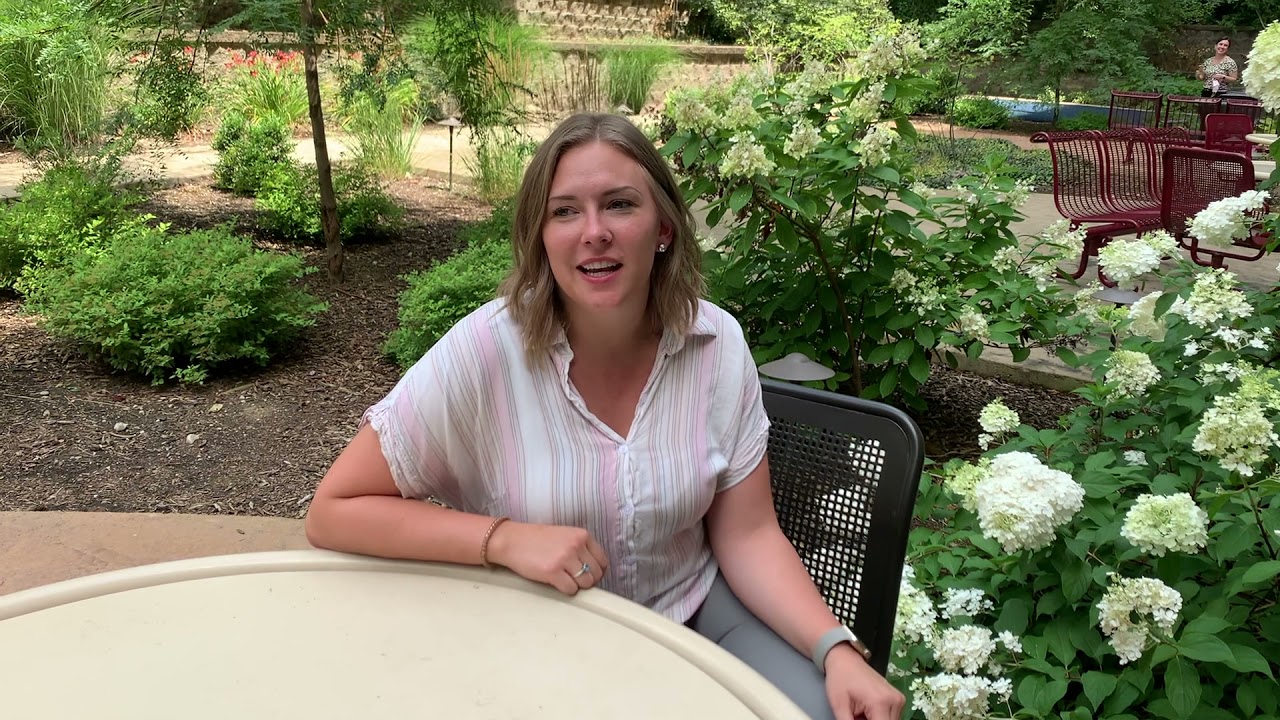 Practice Facilities
Clinic
UnityPoint Clinic Family Medicine – East Des Moines/La Clinica de la Esperanza is the focal point of the residency program. For over 35 years, we've seen multi-generational families and patients from all walks of life in a stable working neighborhood. Here you'll learn how to manage and care for patients in a productive and efficiently managed clinic.
Average Time Spent at Clinic
First Year Resident: 5 Hours Per Week
Second Year Resident: 10 Hours Per Week
Third Year Resident: 15-20 Hours Per Week
The spacious UnityPoint Clinic Family Medicine – East Des Moines/La Clinica de la Esperanza includes:
36 exam rooms
Space for 20 residents and seven full-time family physicians
Full-time clinical pharmacist
Behavioral therapist
Laboratory and technicians
Radiology and technicians
Epic Electronic Medical Record in use since 2005 (clinic and hospital)
Workspace for each resident, equipped with a personal computer
Resident giving baby well check
Osteopathic manipulation tables
DEXA scanner
Reference library
Point of care ultrasound
Community Hospital
For over 30 years, residents have been an integral part of the Iowa Lutheran Hospital medical team. Iowa Lutheran Hospital's unique environment has provided a wide variety of medical experiences through a tightly knit, community-based program.
A full-service community hospital, Iowa Lutheran specializes in cardiovascular care, women's services, emergency treatment, chemical dependency treatment, behavioral medicine, general surgery, orthopedics, transitional care and critical care.
Iowa Lutheran is also home to Iowa's largest private, hospital-based mental health facility. Combining advanced medical care with psychiatric diagnostic and treatment capabilities, it addresses mental illness and emotional or behavioral problems alike.
For physicians, the hospital's Family Medicine Residency Program was established in 1973. This highly regarded program has trained hundreds of family medicine physicians who have gone on to practice in towns all over Iowa and the Midwest. Iowa Lutheran's unique environment gives these residents a wide variety of medical experiences through a tightly knit, community-based program. The commitment of Iowa Lutheran Hospital to the community it serves is illustrated in part by its support of maternal and childcare services at UnityPoint Clinic Family Medicine - East Des Moines/La Clinica de La Esperanza.
Serving the Community
Residents and faculty staff maternal-child clinics two afternoons each week at UnityPoint Clinic Family Medicine - East Des Moines/La Clinica de La Esperanza, dedicated to serving the community as a consistent medical home for the Spanish-speaking Latino immigrant families and for others in the community without health insurance.
Through this experience, residents see how quality health care can be provided at a reduced cost.
Other community activities in which our residents participate on a regular basis include:
Refugee physicals
Health class presentations at our local grade school
Nursing home rounds
Patient home visits
Call coverage for the alcohol and substance abuse treatment program
Medical back up for hospitalized mental health patients
Each of these opportunities teaches our residents to care for people with special needs in our community.
Application Process
Residents are selected through the Electronic Residency Application Service (ERAS®), a program of the Association of American Medical Colleges. Applications to our residency programs are only accepted through ERAS.
To be considered eligible for application to the Central Iowa Family Medicine Residency Program, the candidate must meet all academic criteria established below. The program director has the prerogative of presenting an applicant who would not otherwise be eligible but whose qualifications are felt to merit consideration.
The selection committee reviews all material and interviews a select group of qualified applicants. Interviews to fill the available positions will be conducted in October.
Criteria of ACGME
Applicants with one of the following qualifications are eligible for appointment to accredited residency programs:
Graduate of medical schools in the U.S. and Canada accredited by the Liaison Committee on Medical Education (LCME)
Graduate of medical schools in the U.S. and Canada accredited by the American Osteopathic Association (AOA)
Graduate of medical schools outside the U.S. and Canada who meet one of the following qualifications:

Have received a currently valid certificate from the Educational Commission for Foreign Medical Graduates
Have a full unrestricted license to practice medicine in a U.S. licensing jurisdiction

Graduates of medical schools outside the U.S. who have completed a Fifth Pathway program provided by an LCME accredited medical school
Criteria for Resident Licensure in the State of Iowa
To be eligible for a resident license, an applicant shall meet all the following requirements as found in Chapter 10 of the Administrative Rules of the Iowa Board of Medical Examiners:
Fulfill the application requirements
Be at least 20 years of age
Hold a medical degree from an educational institution approved by The Board at the time the applicant graduated and was awarded the degree

Educational institutions approved by The Board shall be fully accredited by an accrediting agency recognized by the board as schools of instruction in medicine and surgery or osteopathic medicine and surgery and empowered to grant academic degrees in medicine
The accrediting bodies currently recognized by the board are:

LCME for the educational institutions granting degrees in medicine and surgery; and
AOA for educational institutions granting degrees in osteopathic medicine and surgery

If the applicant holds a medical degree from an educational institution not approved by the board at the time the applicant graduated and was awarded the degree, the applicant must hold a valid certificate issued by ECFMG or have successfully completed a fifth pathway program established in accordance with AMA criteria
Criteria for Central Iowa Family Medicine Residency Program
Must meet all of the following:
Preference given to those with recent training:

Currently attending medical school training and eligible for graduation by the start of the residency year or be a recent medical school graduate
— or —
Been in training in an accredited internship or residency program within the past year.

Must have received passing scores on USMLE or NBOME Step 1 and be eligible for the Step 2 exams.
Must be fluent in written and verbal English language.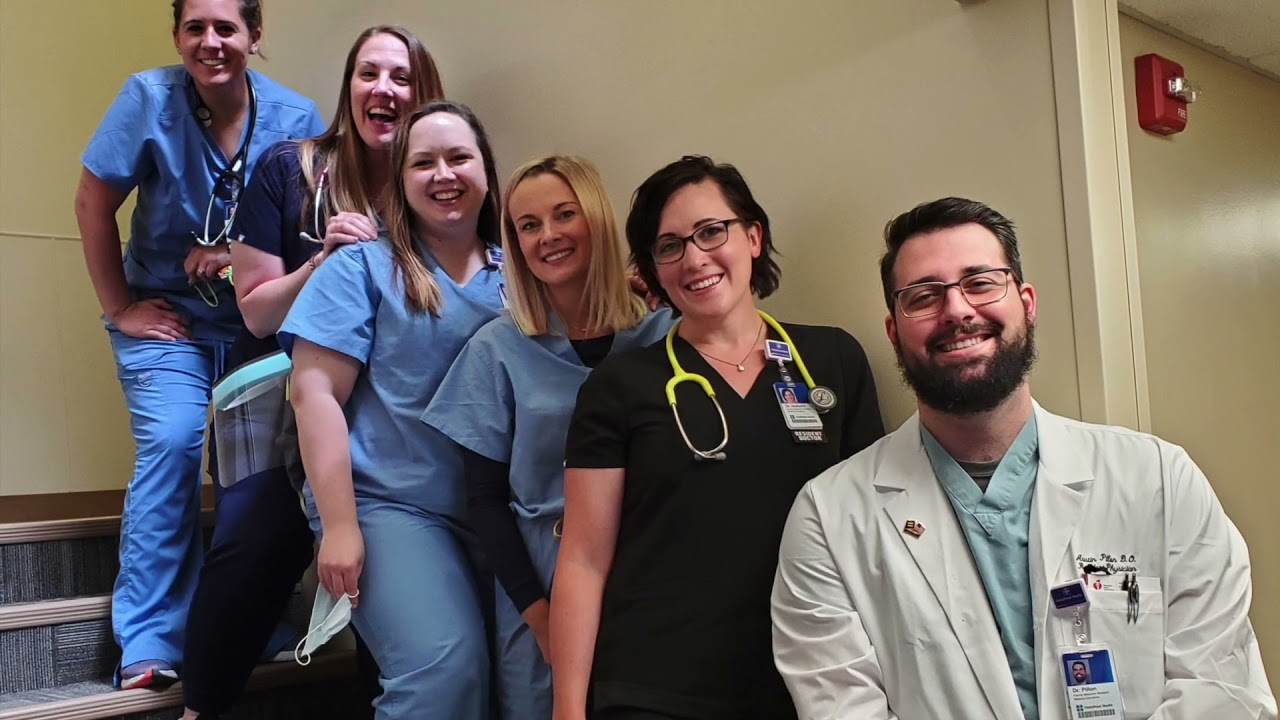 Contact Us
We invite you to learn more about the Iowa Lutheran Family Medicine Residency Program. You have the opportunity to grow in a program with a strong academic center, a pleasant and flexible working environment and a diverse patient population. If you have any questions about our program, please feel free to contact us at (515) 265-1050 or reach out to Lindsey.Kain@unitypoint.org.
Family Medicine Residency Program – Des Moines Track
840 East University Ave
Des Moines, IA 50316